Home

›

Cello Health GmbH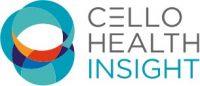 Cello Health GmbH
Frankfurter Allee 73
DE-10247 Berlin
Dienstleistung
Qualitative Marktforschung
Quantitative Marktforschung
Desk Research
Online-Befragungen
Mobile-Befragungen
CAPI
CATI
Expertengespräche
Gruppendiskussionen
Tiefeninterviews
Panels
Omnibusbefragungen
Software
Sonstiges
Studioleistung
Eigenes Teststudio
Studiovermietung
Testplätze
Gruppendiskussionsräume
Einwegspiegel
Separate Beobachtungsräume
Dolmetscheranlage
Eye Tracking
Videoaufzeichnung
Testküchen
CATI-Studio
Wirkungsbereich
nur Deutschland
Europa
Afrika
Unternehmensbeschreibung
WHO WE ARE
Expert navigators, data analysts, behavioural scientists –
experts in extracting data, uncovering hidden insights and translating into tangible, strategic recommendations.
 
WHAT WE DO

Generate insights through research with healthcare professionals, patients and payers and other key decision makers to drive strategic recommendations:
Qualitative research: we enable our clients to progress their brand strategy.
Quantitative research: we support strategic and tactical decision making.
Patient research: we are translators of the patient voice and interpreters of behaviour.
Digital research: we understand the impact of digital on our clients' business as well as harnessing new digital technologies.
Device development and optimization: Experience First enables our clients to discover opportunities for device-based, digital, and service offerings.
Social media insights and analytics: a specialist healthcare social media insight and analytics business.
Keywords
Conjoint
Data Science
Healthcare
Insights
Medizintechnik
Pharma
Qualitative Forschung
Segmentation