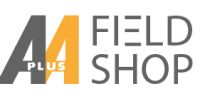 FIELDSHOP
Immeuble le First, 2 Avenue Lacassagne
FR-69003 Lyon
Dienstleistung
Qualitative Marktforschung
Quantitative Marktforschung
Desk Research
Online-Befragungen
Mobile-Befragungen
CAPI
CATI
Expertengespräche
Gruppendiskussionen
Tiefeninterviews
Panels
Omnibusbefragungen
Software
Sonstiges
Studioleistung
Eigenes Teststudio
Studiovermietung
Testplätze
Gruppendiskussionsräume
Einwegspiegel
Separate Beobachtungsräume
Dolmetscheranlage
Eye Tracking
Videoaufzeichnung
Testküchen
CATI-Studio
Wirkungsbereich
nur Deutschland
Europa
Afrika
Unternehmensbeschreibung
Fieldshop is your supplier for Healthcare Market Research. We are an international market research agency offering high quality research services exclusively for the healthcare sector.
We have more than 25 years of experiences in the medical field and an extensive knowledge of the healthcare market.
Our services are dedicated to Market Research Agencies in France and worldwide.
We are able to conduct all types of research methodologies (qualitative and quantitative) and to offer all types of deliverables with an experienced team dedicated to your project.
Of course, we fully comply with national, international and adverse events guidelines.
We pride ourselves on our problem solving philosophy and our thrive to offer to our clients sound and realistic solutions without compromise on quality.